Did Memorial Day creep up on you? Don't worry, we have easy ideas for how to spend your Memorial Day Weekend.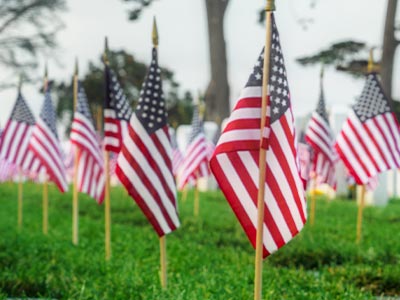 1. Observe
3 day weekends and BBQs are great but whether Memorial Day crept up on us or not, let's remember the reason the holiday was created is to honor soldiers and service people who died in the line of military duty.
If you've been spared this kind of loss, consider a moment of silence with the family to honor our fallen soldiers, or even volunteering at one of the national cemeteries in our area.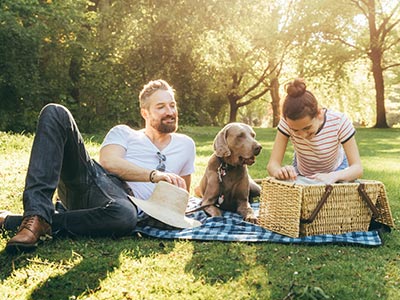 2. Have a picnic
It's simple, which is why it's classic. It's always nice to settle into a picturesque spot, pull out fresh fruit salad, charcuterie, and/or cheese plate, perfectly crafted & locally sourced sandwiches, and uncork a bottle of your favorite beverage.
Food and locale aside, the glory of the picnic is really about the company. Whether it's on the beach, in the front yard, or at a local park, lay out your blanket and enjoy!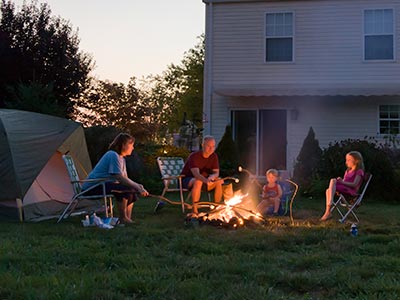 3. Go camping in the backyard!
It's a little late to find reservations for any camping over the long weekend, but don't let that stop you from sleeping in the great outdoors! Your kids will have a blast helping you pitch a tent, setting up their sleeping bags and pillows, grabbing a few extra blankets, and sleeping under the stars. Create a full camping experience by cooking dinner over a camp stove or BBQ. You can also roast marshmallows over the BBQ and make s'mores!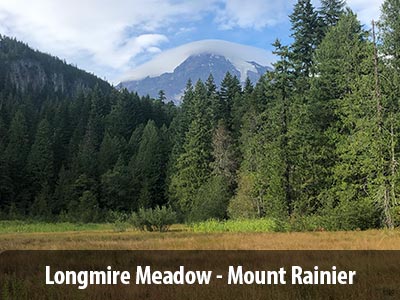 4. Enjoy a day at one of our state or national parks.
With so many gorgeous outdoor options, you can't go wrong here. Spend a day at a beach park, like Saltwater or Dash Point, a river or lake at Kanaskat-Palmer or Lake Sammamish, or head into the lowlands of Mount Rainier. (Check current conditions, as the higher elevation hikes tend to be buried in snow until June or July).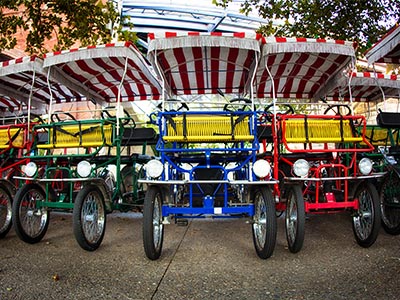 5. Rent a multi-person canopy bike at Alki or Tacoma waterfront.
Sightsee in style as you pedal (or fake it while the other riders do the work) around two of the area's most scenic waterfronts. Online reservations make it easy to plan. Don't forget to save time to visit one of the many restaurants that line either waterfront for good eats or a round of drinks.
6. Take the family for a walk or hike
Get out there and hit the trails! You probably have a long list of favorite hikes, but if not, we've got you covered with prep tips and spring hikes that list suggestions on how to get out on the right foot.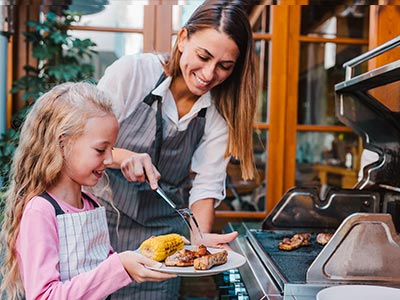 7. Get to grillin'!
Scrape the grill, grab your tongs, and fire it up! Dust off those old cookbooks, pick out some new recipes, or invent something entirely new! What's great about grilling is that you can grill so many different meals while enjoying the outdoors (instead of overheating with the oven on in the already hot summer kitchen).
And guess what, Bartell's has your grilling needs covered! Charcoal, lighter fluid, Propane (at select locations) sauces, rubs, accessories & more!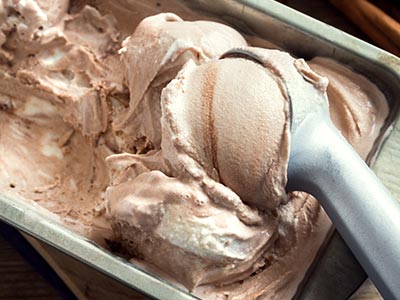 8. Make ice cream from scratch
Making ice cream can be super fun to get the kids involved in and allows them (and you!) to try your unique flavor creations! If you aren't sure you want to invest in an ice cream maker just yet, here are our 3 favorite no-machine ice-cream recipes from around the web.
Barefeetinthekitchen.com
Foodnetwork.com
Thekitchn.com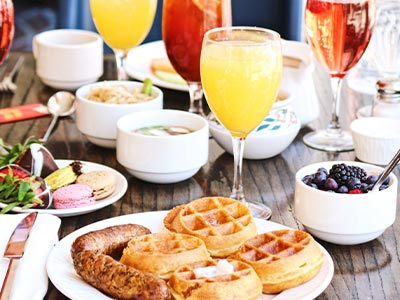 9. Host a potluck brunch.
If you've got a team of people who have been fully vaccinated, get your group brunch on! Have everyone bring something different – half savory, half sweet. Looking for some quick delicious fixings? You can get Fisher Scone Mix, Krusteaz Muffin Mixes, Snoqualmie Falls Pancake Mix, and SeaBear Smoked Salmon at Bartell's. And don't forget the mimosa bar! Grab some bubbly, 3-4 juice options, and some fresh fruit for a fun selection. We recommend La Marca Prosecco topped with Tropicana Orange Juice, Langers Apple Orange Pineapple Juice, or Nantucket Nectars Watermelon Strawberry Juice.