The days are getting longer and the sun is starting to make its appearance more frequently. It must be spring! Time to break out the hiking boots and go for a walk amongst nature. With an incredible variety of scenery from blooming wildflowers and meadows in the lower elevations to some gorgeous snowy peaks in the upper regions, spring can make for some of the best hiking of the year.
If you do happen to pick some snowier hikes, please check the avalanche conditions before you go. Spring is prime time for avalanches due to the warming ground underneath the snow. Visit www.nwac.us for information.
While we are making great progress on getting Washingtonians vaccinated, it is still very important at to bring a mask with you and wear it while you are passing others as well as maintaining at least a 6-foot distance between yourself and others not in your party.
Earlier in the season: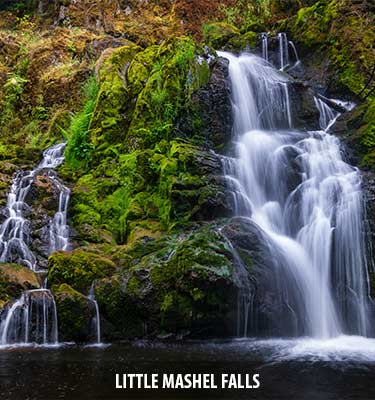 Later in the season: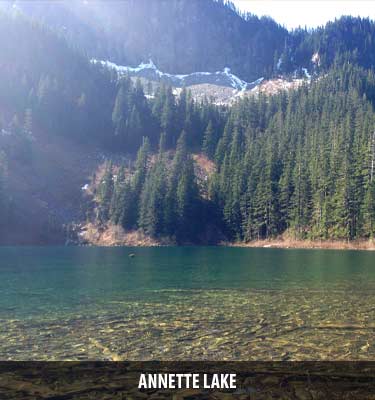 Distance: 7.5 mi
Elevation: 1800ft
Early on in the trail, cross an impressive waterfall, then walk along the side of the mountain to Annette Lake.
Bonus – Bike Rides!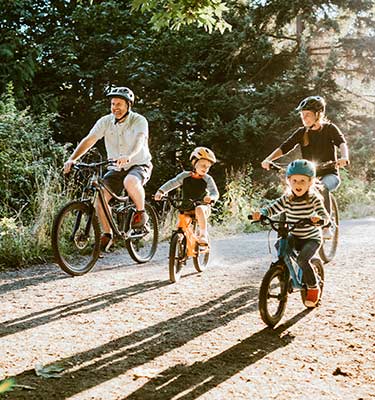 Distance: Up to 15.7 mi
With 11 miles of paved trail, this makes for a great day ride along the Cedar River. Great for the whole family.