Bartell Drugs has called the Puget Sound our home for over 130 years. We're proud of the charitable partnerships and community events that help those in the communities we serve around our beautiful region.
Neighbors Helping Neighbors
Bartell Drugs is a big believer in lending a helping hand. As a local business, our customers are also our neighbors and community. Our giving chiefly focuses on community and individual health initiatives.
Every year, we partner up with some of the Puget Sound's most difference-making organizations, including:
• Operation: Teddy Bear, collecting fuzzy-wuzzy friends to comfort children in our communities.
• Food Lifeline Donation Drive, during which we've collected more than 100,000 pounds of donated food to help families in the Puget Sound.
• School Tools, which provides essential items to Puget Sound schoolchildren each year.
• Toy 'N Joy, which collects toys and financial donations to provide gifts to local children during the holiday season.
Sponsorships
In general, our sponsorship funding is focused on health-related programs and projects that serve our Northwest neighbors. For more information, visit our Donation page.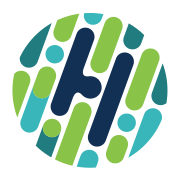 Giving Spotlight
Fred Hutch
For more than 40 years, Fred Hutchinson Cancer Research Center has been redefining what's possible in cancer research, establishing a record of unparalleled excellence and saving millions of lives. Based in Seattle, Washington, their world-renowned scientists work from bench to bedside to translate scientific insights into lifesaving advances. Their mission: the elimination of cancer and related diseases as causes of human suffering and death.
"Fred Hutch relies heavily on donors to continue their ground-breaking research. As a donor, Bartell's is proud to be associated with this remarkable organization as they consistently break down barriers and move closer to a cure for cancer. We believe in The Hutch and we're keen to support their mission now and in the future.", Kathi Lentzsch, former CEO Bartell Drugs.