We invite you to take a trip in your mind to start planning the ultimate Walla Walla wine tour!
Picture this: Perfectly planted rows of grape vines. Warm, desert air on your skin. A wide, winding picturesque view of the Columbia River. And a rich, silky red blend in your hand as you take in all that the Canoe Ridge Vineyard has to offer. Cited on the National Register of Historic Places, the winery building originally served as the town's streetcar and train facility in the early 1900s. Today, the winery location also serves as an event space and private tastings can be scheduled by appointment.
Travel just a few miles west to find a scenic, 187-acre estate tucked away in the Columbia Valley. Waterbrook Winery is the perfect place to spend a long, sunny day on the patio near a large pond. You can grab a bite to eat as you casually take in the tranquil view of the Blue Mountains and sip on your glass of award-winning wine.
A little further north, situated in the rain shadow of the Cascade Mountains, Barnard Griffin has more to offer than wonderful wines. This family-owned establishment has an opportunity for you to show your artistic side with a fused glass class at DB Studio. D.B. stands for Deborah Barnard; co-owner of Barnard Griffin Winery. Deborah has a life-long love of art and shares that love and knowledge with those who feel inspired to take a class while visiting the gorgeous winery.
Lastly, we move to the most western winery in our Walla Walla tour. Rich in history and tradition and inspired by the unbridled spirit of the wild horse, 14 Hands Winery is a wine taster's dream. Visitors can bask in the warm glow of the setting sun on a patio that overlooks the rolling hills of the Columbia Valley. The winery also offers a unique set of events ranging from fashion shows to culinary adventures to seasonal wine release parties.
If you can't spend a weekend in Walla Walla, grab a few of these wines from your neighborhood Bartell's to enjoy with friends.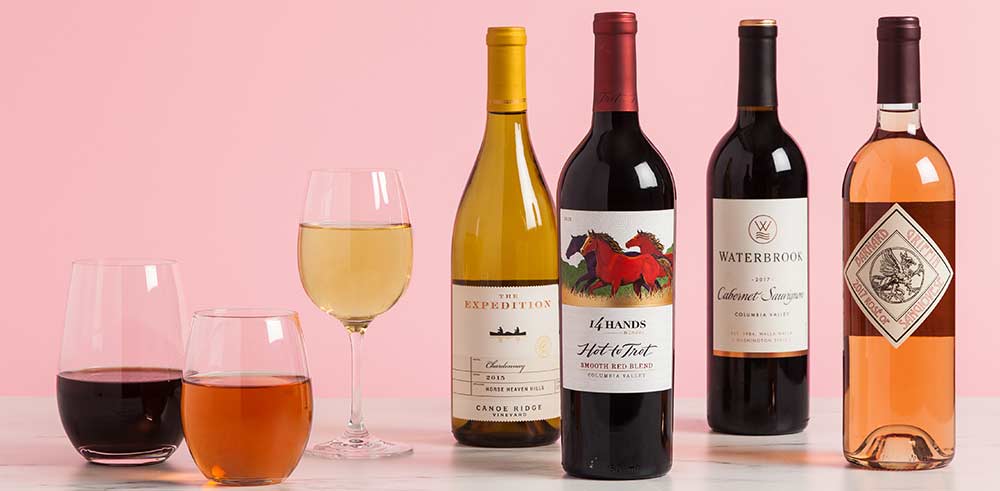 Download our map for the Walla Walla Wine Tour here!