COVID-19 certainly has changed the beauty world in the last few months. Our roots have grown out, pajama pants are the new norm, and many of us are going makeup-free these days while sitting in our home offices. Our state began to open up just over a month ago but has also recently increased mandates on mask-wearing. So for those who used to apply makeup during part of their daily routine, where does that leave us? Is there a place for makeup in this new normal? The short answer is – Absolutely.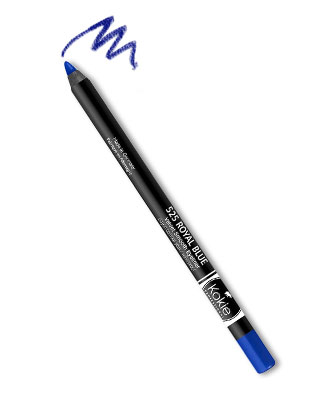 Makeup while Out and About
Eyes
The eyes say it all. Especially now. Most of your face may be covered with a mask, but your beautiful peepers are still peeking out from above. For a very simple look, adding a quick swipe of mascara can make a world of difference. Curling your lashes and applying mascara does wonders for drawing attention to those naturally gorgeous eyes you already have. It can also make you look more awake. For a little more of a pop, add an eyeliner – a simple brown pencil, a liquid black liner, or have some fun with a bright bold color like Kokie Professional Velvet Smooth Eyeliner in Royal Blue. If you're into even bolder looks, now is a great time to go all out! Bright teal eyelids? A shiny gold crease? A flawless cat eye? Go wild and have fun with it!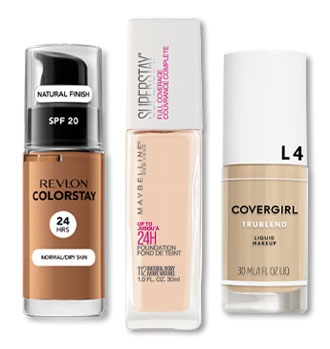 Foundation
Generally speaking, most foundations are not our friend when it comes to wearing a mask. Depending on how your mask fits your face, it can rub off on the nose, cheeks, or chin. That's why we highly recommend giving Revlon Colorstay, Cover Girl Trueblend, or Maybelline Superstay Foundations a go. Transfer-resistant foundation that won't rub off on your mask! Perfect for when you're out and about and need to pop a mask on to head inside a few places and then heading out to eat or hanging out with a few people.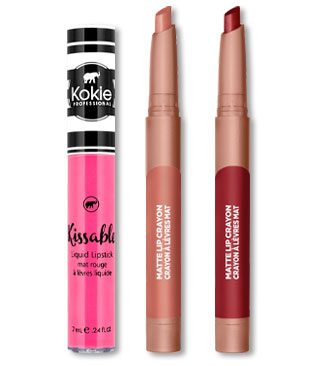 Lips
Now that we're in Phase 2, more people are heading back to restaurants and gathering together with up to 5 friends or playing some outdoor sports and games. If you're concerned about wearing color on your lips for fear that it'll wipe off on your mask, fear no more! Kokie Kissable Lips and L'Oreal Paris Infallible Lip Crayons are here to help. These long-wear matte lip colors are creamy and smudge-proof.
Makeup at Home
Now can be a great time to experiment with all those looks you've always wanted to try but never had the time to do so! Try playing up that crease, add a touch of glitter, find your favorite bronzer, try your hand at contouring, attempt a smokey eye, or experiment with vibrant colors you wouldn't dare normally try. You never know, you may find your new favorite look!
Jumping into a Zoom meeting? Here are two simple looks you can follow for a quick 5-minute touchup before jumping on the call!
https://www.youtube.com/watch?v=FnzDneTj9YY
https://www.youtube.com/watch?v=7LVvz8hrowY
Do you have kids? A lot of kids would love to do your makeup. Have the young kids choose their favorite colors or give them a few choices to play with. Switch it up and do some fun playtime makeup with them, too! If you have a lot to choose from, have them pick their favorite colors you can put on their eyes, cheeks, and lips. Maybe some hearts or stars on their forehead or cheeks if they'd like. For older kids and teens, especially those already interested in makeup, challenge them to a makeup competition – who can do the most dramatic eye or who can look the most ridiculous!
And when you're all done, we all need a good makeup remover. We recommend giving Garnier Miscellar Water or Neutrogena Makeup Remover Cleansing Wipes a try.
So have some fun with makeup in the age of Coronavirus and don't let those items sitting in your drawers or cabinets expire and go to waste!