Summer fun is almost here, and you don't want to head out the door before packing some tasty snacks and beverages. If you're tired of the same old trail mix, try making some on your own! Need some inspiration? We've got you covered. These three recipes have been personally tested and approved by our Bartell team. They're delicious! But don't take our word for it, give them a try and tell us what you think.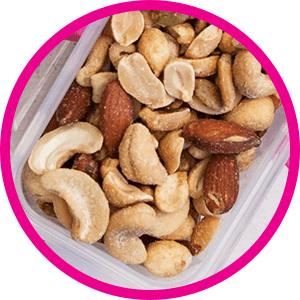 Spicy Protein
Add a little kick to your protein with this great recipe!
You'll need:
3/4 cup lightly salted dry roasted peanuts
3/4 cup Emerald jalapeño cashews
1/4 cup Super Seedz Somewhat Spicy pumpkin seeds
1/4 roasted salted almonds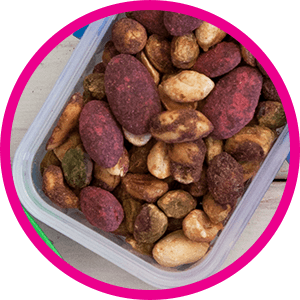 Simply Sweet
Curb your road trip sweet tooth with this delicious concoction.
You'll Need
3/4 cup roasted and salted pistachios
1/4 cup lightly salted dry roasted peanuts
1/3 cup Skinny Dipped Dark
Chocolate Raspberry Almonds
1/4 cup Planters cocoa peanuts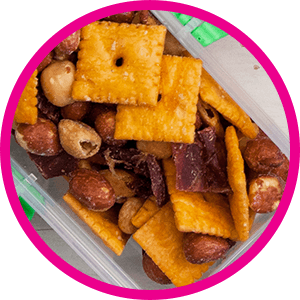 Pub Crawl Mix
This twist to a classic combination is sure to delight anyone in your hiking group!
You'll need:
3/4 cup Beer Nuts
1/2 cup Cheez-Its
1/3 cup Ranch Corn Nuts
1/3 cup Oberto Beef Jerky
Want to keep these recipes? Print them here.