Winter is here! The chilly weather is a great excuse to cozy up on the couch with a movie and some munchies.
For our January staff picks, the Bartell's team shares their favorite flicks and go-to movie snacks.
MOVIE SNACK:
Albanese Gummy Bears/Worms
"Jeepers Creepers! As an adult, your treat-related tastebuds can become jaded, especially when it comes to candy. Albanese gummies have restored my faith that a candy classic can still bring 'holy-cow-how-have-I-never-had-these-before' child-like joy and wonder."
FAVORITE MOVIE:
Amelie
"Although I haven't seen it since we added children, I watched this gem soooo many times when it came to home video (remember when we called it that?). The whimsy meter is off the charts on this one. It's filmed beautifully, has a tight plotline and Audrey Tautou is equal parts radiant & charming.
I'm also a huge fan of the magical realism leaning, off-beat style of director, Jean-Pierre Jeunet."
Michael Cram – Email Marketing Specialist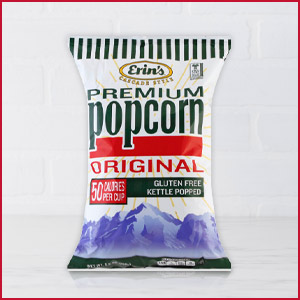 MOVIE SNACK:
Erin's Popcorn
"Definitely popcorn. When I don't feel like popping my own, Erin's Popcorn is my favorite, and it's local to boot!"
FAVORITE MOVIE:
"How do you pick a favorite movie? When I want to laugh it has to be Tommy Boy, Chris Farley is one of the funniest people to ever walk the planet. When I want to go deep, One Flew Over the Cuckoo's Nest, makes me cry just thinking about. When I want some action the movie that I've watched the most is Guardians Of the Galaxy. It's an awesome blend of action, humor, and the perfect song for every moment. I was more than surprised at how much I enjoyed it initially, and have easily watched it a dozen times and I don't usually watch movies over and over."
John Lewis – Sr. Category Manager, Food & Beverage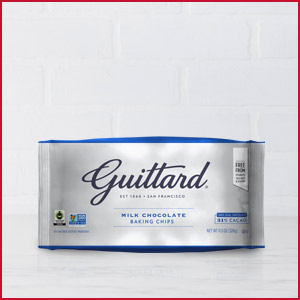 MOVIE SNACK:
Guittard Chocolate Chips
"I enjoy snacking on some fresh stove-top popcorn with a light drizzle of salt and butter while I watch my favorite movie. If I'm feeling sassy, I sprinkle in some Guittard Chocolate Chips on top of the hot popcorn, allowing it to melt for perfect gooey deliciousness."
FAVORITE MOVIE:
The Shawshank Redemption
"My favorite movie is Shawshank Redemption. My love for the movie started when I read the Stephen King book. From the depth of the characters to the story line, I couldn't put the book down. Surprisingly, the movie captured all the feels when it came out in the mid 90's. We all know books are usually always better than the movie. For me, the movie was done exactly right. With my favorite part being when Andy locked the guard in the bathroom, and himself in the office and played Marriage of Figaro on the record player for all inmates to hear in the courtyard outside.
Not to mention Morgan Freeman's voice booming in the background the entire movie. Just epic! With many life lessons included in the plot, the main one that stands out to me is, with patience and determination, you will prevail. Brooks said it best, "The world went and got itself in a big damn hurry". Sometimes we need to slow down and appreciate where we're at and what we have so we can focus on where we want to go."
Jaime Nordstrom – Executive Assistant
MOVIE SNACK:
Sour Patch Kids
"While it is a constant battle between salty and sweet in my house, for movies sour patch kids win! I can't stop eating them until my entire mouth is shredded from the sour. I have tried imitators but nothing is as good as the original. I still remember my extreme excitement when the blue flavor was added in 2013! I personally believe they have now achieved perfection, so no more tinkering is allowed."
FAVORITE MOVIE:
The Holiday
"Sometimes you need an escape, and for me, The Holiday provides that! For those naysayers that say you shouldn't be watching holiday movies in January, tell them you are viewing it as a romantic movie for Valentines so you are actually AHEAD of the curve! It has everything I could want, sweet romance, a lovely old person friendship, and glimpses of charming English village and sunny California while we are stuck in the gray times of the PNW."
Tori Kinner – Associate Category Manager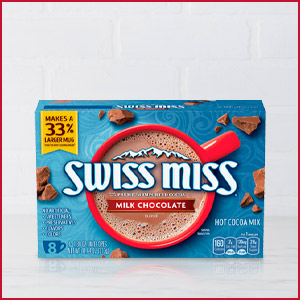 MOVIE SNACK:
Swiss Miss Hot Cocoa
FAVORITE MOVIE:
Warrior
"We love sipping our Swiss Miss hot cocoas while watching one of my favourite movies – Warriors and I love to watch it with the family…reluctantly, they will do this for their mom! It is a turf battle campy movie between rival street gangs and I love it and they just sit there and look at me and wonder, why???"
Janet Caddey – IT Project Manager