The sun is shining, the smell of tasty BBQ fills the air – it must be time to celebrate Dads! Whether it's taking a day-trip adventure or spending time at a local hot-spot, here are our favorite dad-tastic activities!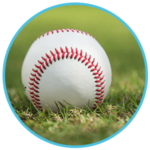 PLAY BALL! What better way to get into the summer spirit than with hot dogs, Cracker Jacks and some Mariners baseball? Even if you're not a huge sports fan, you can check out the great views of the Seattle from behind the T-Mobile sign! If you're into great comfort food, there are great places to eat like Lil' Woody's Burgers & Shakes, Paseo near Edgar's Cantina and Fat's Chicken! But the most important thing you can get from the ballpark is the memories you'll share with your Dad for a lifetime.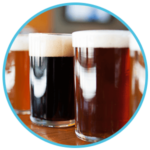 Did you know that the Ballard Brewery District has 11 craft breweries within a one-mile radius? What a great way to spend a day with Dad and try out some great beers! There's even a Ballard Brewery Passport if you're in need of a tour guide. This map will take you to great places like Reuben's Brews, Stoup, Bad Jimmy's and Lagunitas. Many breweries are family-friendly and host great food trucks! Check it out now to plan your day with Dad!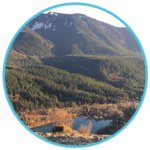 You know how much we love hiking in the PNW! Check out our #Bartrails suggestions on Instagram! You'll find a ton of great hikes in the area that you and Dad can enjoy! Whether you're a beginner looking for an easy hike like Discovery Park or an ambitious adventurer looking for a great view like Rattlesnake Ledge, getting outdoors is a great way to spend a sunny day!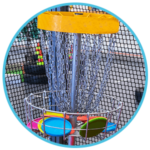 Get active at the South Bellevue Community Center's Day of Play with Dad! Start out by fueling up with a pancake breakfast and then challenge him to great activities like a climbing wall, scale the vertical playpen at the Bellevue Challenge Course, play a round of disc golf and finish the morning with a trek through Eastgate Park. This event is $8 per person and all family members are welcome!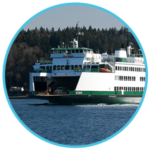 Take a ferry ride! Living in a place that has maritime public transit can be taken for granted. If your Dad isn't from the area, he might enjoy walking on to the Bremerton Ferry from Downtown Seattle, popping on a quick bus ride and heading over to the Silver City Brewery! You can avoid driving onto the ferry and long lines by utilizing the great public transit of the Puget Sound. Visit Silver City Brewing on a Sunday and enjoy ½ off growler fills! Note that this is a 21+ facility.
With all the great things that the PNW has to offer, you're bound to find a bunch of great things to do with Dad for Father's Day on June 16th. Which one of our favorites made it on your list this year?