Every dad, grandpa, husband, or any other man who has had an impact on your life deserves something nice for Father's Day. Whether he loves beer tasting, rooting for his favorite sports team, or just some quality time, we've put together some ideas to make his day extra special.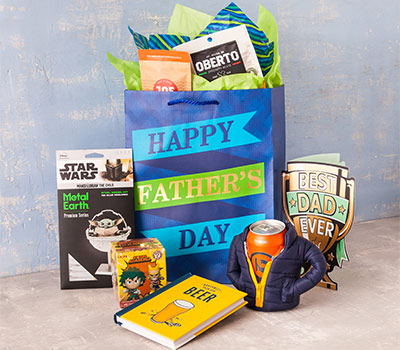 1. A Gift Basket
Fill a bag or basket full of things dad would love! Bartell's has hundreds of items that are perfect for dad, but some of our favorites to get you started are The Child Metal Earth Model Kit, Joe Chocolate, Oberto Beef Jerky, Beer koozies, Funko Mystery Minis, and Northwest Know How Beer book.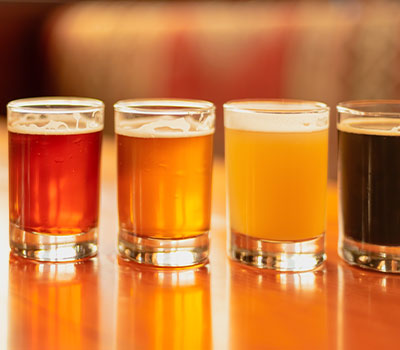 2. Beer Tasting
Speaking of beer, why not conduct an at-home beer tasting with dad? Bartell's has such a wide selection of beers that you could even create a specialty beer tasting like Local Beers or specifically IPAs. Some of our favorites are Mac & Jack's Log Boom Pale Ale, Silver City Brewery Ridgetop Red Ale, Reuben's Brews Crikey IPA, and Black Raven Coco Jones Coconut Porter.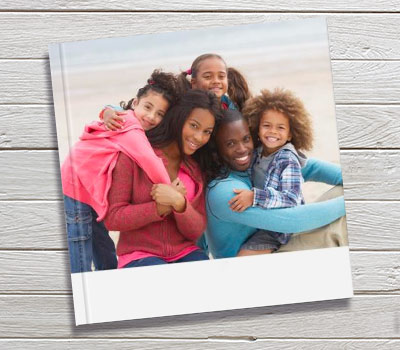 3. A Kodak Photo Album
Gone on a recent family trip together? Have tons of photos of the grandkids in your phone? Pop into your neighborhood Bartell's and turn these treasured memories into a stylized book on a Kodak Kisok that he can keep and look back on for years to come. Can't make it to the store? Order online and get it delivered to your home or your closest Bartell's.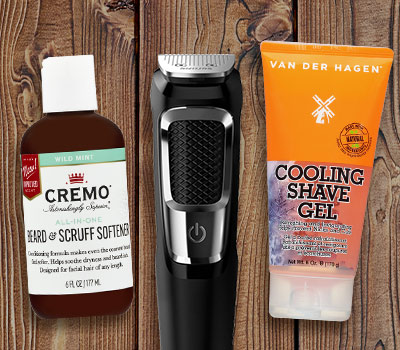 4. Build-your-own Grooming Kit
Dad deserves to be pampered, too! Browse our selection of shaving creams, electric shavers, facial moisturizer, beard oil, and hand lotions. And don't forget the daily SPF 15+ sunscreen to protect his skin!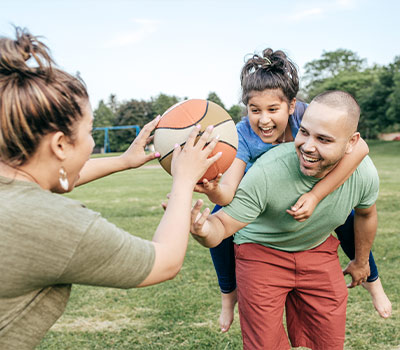 5. Play some outdoor games
Does your dad enjoy football? Soccer? Basketball? Spend some time outdoors kicking around a soccer ball or shooting some hoops, remind him of all those games you played together when you were a kid. Find sports balls from Baden Sports at your local Bartell's.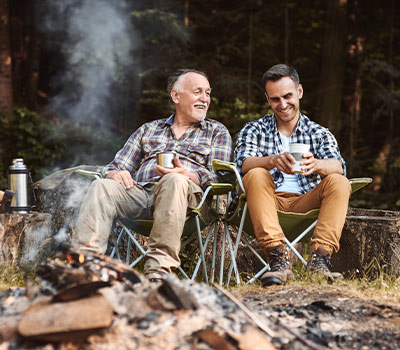 6. Weekend camping trip
Plan a weekend away from the city or suburbs for some quality time together. Take some gorgeous hikes, laze by a river, grill up an amazing campfire dinner, and share stories over a beer. If dad is a little older and doesn't sleep very well on the ground anymore, bring along a nice air mattress or try glamping in a yurt. Or book a cozy B&B or hotel room and leave the outdoors to more comfortable day trips.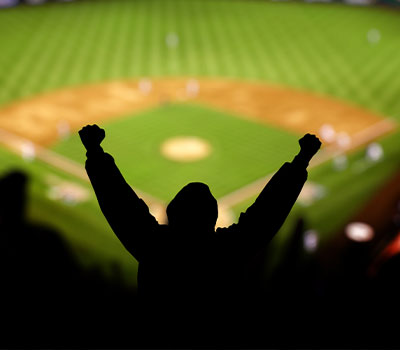 7. Tickets to a sports game
Be it baseball, soccer, football, or rugby, grab single game tickets or splurge on season tickets for his favorite local sports team.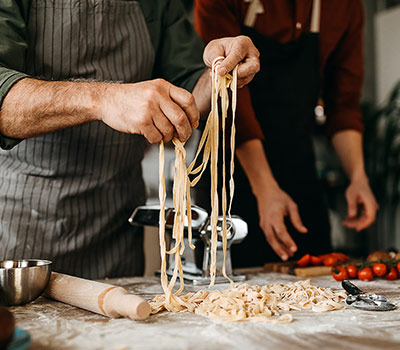 8. Cooking class
Even if dad already knows how to cook, learn a new dish together by taking a cooking class! Not only will you learn a new skill together, but you can eat your delicious creation at the end.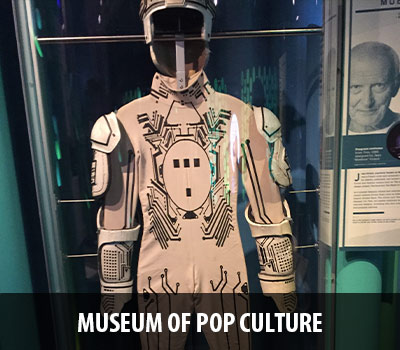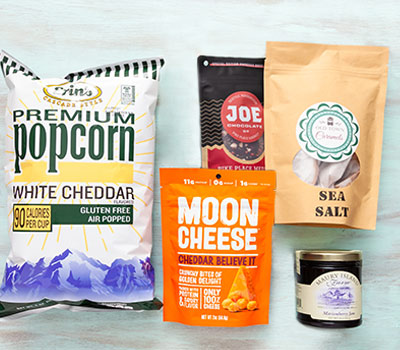 10. Local snack pack
Eating delicious snacks and supporting local businesses? Sign us up! At Bartell's we love supporting local Washington companies which is why we carry over 150 PNW brands in our stores. With so many options, it's hard to choose just a few, but some of our favorites are Erin Baker's Breakfast Cookies, Moon Cheese Bites, SeaBear Smoked Salmon, Skinny Dip Almonds, Chukar Cherries, Old Town Delights caramels, Joe Chocolate, and Erin's Popcorn. To see our full list of Washington brands on our shelves, click here.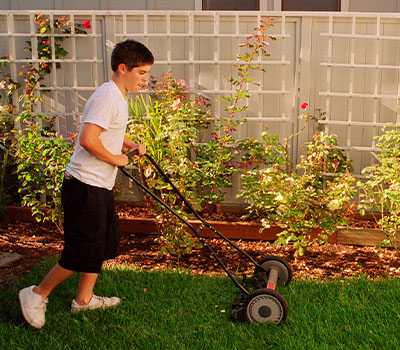 11. Help dad out with the day to day!
Everyone has a list of daily tasks that need to get done. Do his chores for him for the day or the week! Feed and walk the dog, mow the lawn, take out the trash, do the dishes and laundry, vacuum the house, and anything else you dream up that you can take off his hands.