Colorful eggs, loads of treats and a sneaky little bunny make Easter a time for fun and festivity! Switch up your basket building with one of these themed assortments full of delights from Bartell's!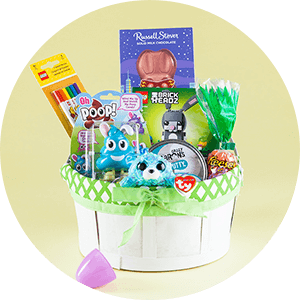 For the Playful Pioneer:
The kiddo that has creativity on the brain would love a basket full of treats that encourage inventiveness! Add a few toys like Lego Minifigs to build with or an emoji candy dispenser for fun treat eating! You can't go wrong with gifting some Thinking Putty to help get those creative juices flowing as they design with their Lego colored pencils. And to satisfy the sweet tooth, add a chocolate space rabbit and some Reeses Pieces in the shape of a carrot! Top it off with a new TY Flippable pet for an Easter they're sure to remember.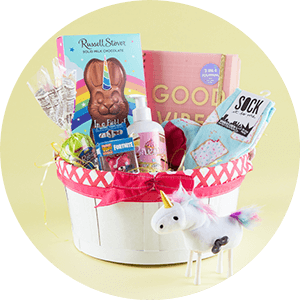 For the Devoted Dreamer:
Spark the imagination with a dreamy assortment of gifts! Add a new journal to house the best kept secrets and pick up a funky pair of socks that they'll definitely want to show off. A bottle of Primal Instincts Cupcake lotion will delight along with a new Funko keychain. Inspire some fun by including a tiny wind-up unicorn to bring on the giggles! Don't forget the classic chocolate rabbit and a bag of Mini Whoppers.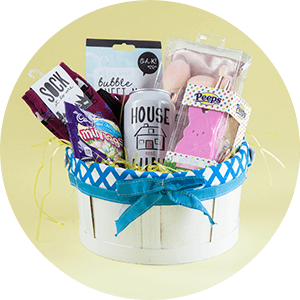 Treat Yourself:
Take a load off and treat yourself to a basket of happiness. A bubble sheet mask and a Peeps bath bomb will complement a bag of Cadbury mini eggs perfectly! Upgrade to some new makeup brushes and enjoy a can of Rosé House Wine with a new pair of Sock It To Me wine patterned socks to match.
There's something for everyone at Bartell's! What neat items are you adding to your baskets this year?