In partnership with the Salvation Army and WARM 106.9, we're thrilled to bring back our holiday Toy N' Joy campaign for our 18th consecutive year! Between November 8th and December 5th, donate new, unwrapped toys at any Bartell location, and we'll make sure they are delivered to a local child this holiday season! This very special program reaches thousands of kids this holiday, and especially given our challenging year, your donation can make a world of difference!
If you're like many of us and don't have time to shop for a toy, you can also donate cash at the register (every dollar helps!) when you next shop at your neighborhood Bartell's. We'll make sure this cash turns into toys for children this year!
In case you're wondering about whether your contribution makes a difference, look no farther than this story of Eric's*, a a father of three from the greater Seattle area:
Christina's Story
Christina*, a single mother with three children (ages 14-months, 4, and 12), moved to the Puget Sound area from Eastern WA with little to call their own, to be closer to medical care. Her days were spent caring for her four-year-old daughter, who was battling leukemia, as well as providing for her other two children. With her hands full and many waking hours spent at the hospital, she had little time to work. Christina took her worries day-by-day; being able to afford a Christmas was far in the back of her mind.
Fortunately, through the help of a neighbor, she found The Salvation Army. Last year, The Salvation Army helped register her and her children for Christmas Assistance, where they received a grocery card to help buy food for a Christmas dinner. Additionally, Christina was able to find the perfect toys for her children through The Salvation Army's toy distribution. Thanks to the kindness and generosity of those who donated toys, Christina and her children were able to pause time for a moment. On that Christmas morning, with the children playing and full of joy, their family became more than medical treatments and bills. They were able to have the holiday they deserved.
*Name has been changed for privacy
For anyone interested in donating, here are some great suggestions to get you started!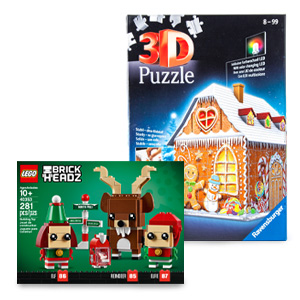 Toys & Games
LEGO sets and holiday shaped puzzles are a few great presents that you can donate to the drive. Take a look at board games as well – Jenga and POP! Funkoverse games are a couple of our favorites!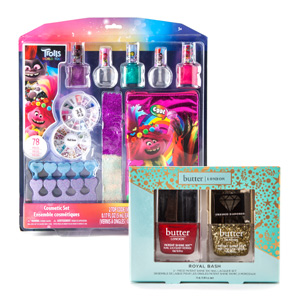 Makeup and Beauty Items
Holiday gift sets are always a hit! Check out the Trolls Nail Gift Set, Burt's Bees Essentials Kits and locally made London Butter nail polish collections.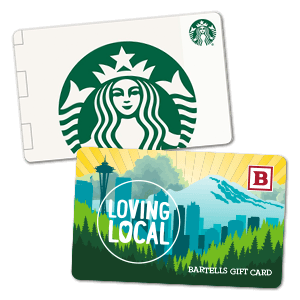 Gift Cards
We offer gift cards in a variety of dollar amounts from some of the best shops around town, including Nordstrom, Starbucks, Best Buy, and of course your neighborhood Bartell's as well.
Thank you all in advance for your support for local families this holiday season! It's what #localssupportinglocals is all about.