It's that time of year! Festivals, parades, floating on the lake and the Blue Angels coming to town! If you're looking to steer clear of the main events and do something different, SeaFair has so much to offer in many neighborhoods all month long.
Check out some of these great family-friendly activities happening all over the Puget Sound:
A tradition of 67 years and counting, this fantastic community celebration is great for all ages! All day Friday, Saturday and Sunday, August 2nd through the 4th, you can enjoy great summertime activities like free kids' crafts and games, food trucks, live music, outdoor movies and even a beer and wine garden! Don't miss out on the Pet Pros Fashion and Costume contest as well as the SeaFair Parade on Saturday at 10am!
Celebrate community including music, food, culture and family fun, this festival can be found at Judkins Park on Friday, Saturday and Sunday! Check out dance troops and drill teams, basketball tournament and concerts, alongside amazing food and unique vendors at this outstanding event.
This SeaFair sanctioned event is just what you need to keep the fun of summer going! Check out Delridge Day at Delridge Community Center Park on Saturday, August 10th. Enjoy a skate competition, picnic, field games and bouncy houses as well as local live music!
If you're looking for something to do with friends, these great events are sure to satisfy:
Between Saturday the 3rd and Sunday the 4th, you'll get your fill of fast planes, fast cars, great music and fun on the Blue Angels Flightline at the Museum of Flight! Get as close as you can to the Blue Angels as they take off and land from the Jet Blast Bash! Concessions, a beer garden, live music and presentations by historians, photographers and authors centered around the Blue Angels and Boeing will fill up this awesome weekend event.
At Skyway Park, this community festival has everything you need to celebrate summer in Seattle. On Sunday, August 18th, check out tons of food trucks and vendors, a resource fair and all the entertainment your heart desires including a drill and dance team and live music.
The Taste of Edmonds is an event you won't want to miss! From the 16th-18th at Civic Center Playfield, you and your friends can check out two great stages full of entertainment all day long. The 21+ Garden Stage and the Alaska Airlines Dining Stage are both jam-packed with all genres of bands to satisfy all tastes! Speaking of taste – check out the delicious food trucks and don't forget to sign up for the cornhole tournament!
What are your favorite events in August?
---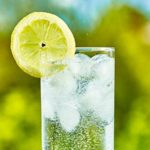 Whatever your summer adventures may be, don't forget to hydrate! Check out some of our favorite beverages that keep us fueled and refreshed here.