We're thrilled to have Kahla and Rechelle from SEA of Sanctuary share their favorite Neutrogena products for wintery weather with us!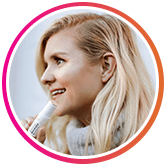 Kahla: Winter can be especially tough on my dry skin, so I have been loving Neutrogena's Hydro Boost line from skincare to my makeup routine to keep my parched skin hydrated during these cold months. Formulated with hyaluronic acid their new Hydro Boost makeup line helps with hydrating my skin giving me a dewy glowy finish. After my morning skincare routine, I start by using their brightening primer to even out my hyperpigmentation followed by the Hydro Boost Hydrating Foundation Stick in three colors. I start with my shade in Neutral Beige to build coverage followed with two shades darker to contour and one shade lighter than my foundation to brighten and conceal. After applying blush, I finish with their Hydro Boost Illuminator in the color Moonstone, to give that shimmery glow! Top my lashes with some plumping mascara and gel liner to finish off my look for a quick easy makeup routine.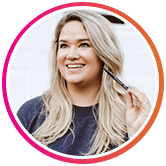 Rechelle:  Using products with hyaluronic acid is something I have been really focusing on this year. Especially during these colder months where my skin is so dry. I love that I can use a multiple range of products from neutrogena new Hydro Boost line that not only fit my budget but fit my skins needs as well. My favorite products are the Hydro Boost Hydrating foundation stick and the Hydro Boost Illuminator. The foundation stick gives really great coverage that keeps my skin hydrated without making it oily and the Illumination stick is the perfect amount of shimmer. I also love that their is a great range of colors to choose from, allowing virtually anyone to use them!
About SEA of Sanctuary: Rechelle and Kahla met in college before heading to California where they went to school at the Fashion Institute of Design and Merchandising. After a few years of career and city changes, they are back in Seattle pursuing and sharing their passion for fashion, travel and lifestyle.