It's time to celebrate Dads! Father, Pops, Grampa, Uncle, Joe, Sir or however you refer to your fatherly guiding force, it's time to thank them for being varying parts pal, confidant, coach, mentor and guidance counselor!
Gifts are great, but if you're pondering fun things to do with Dad, we've got you covered! Here some of our favorite ways to spend quality time with your favorite father-figures!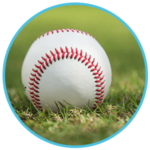 PLAY BALL! With the M's home from June 10th to June 19th (AKA Father's Day), what better way to get into the summer spirit than taking in a game of baseball? For the force-sensitive dad, there are still tickets available for Star Wars Fireworks Night on Friday June 17th!

If he's into great comfort food, get ballpark eats from local faves like Lil' Woody's Burgers & Shakes, Ivar's, Ballard Pizza Company and Marination! But the most important thing you can get at the park are the memories you'll make.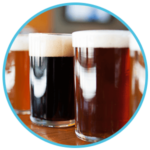 Despite losing some of favorite eateries and watering holes to COVID-era challenges, the Ballard Brewery District is still going strong, featuring 10+ craft breweries within a one-mile radius.

Down for bar-hopping with the old man? Take tours, have some of amazing brews, and spend a great day together at a relaxed self-set pace. Dive into delicious options like the Bale Breaker & Yonder Cider Taproom, Reuben's Brews, Stoup, Bad Jimmy's and Lagunitas. Many are family-friendly, host events and either serve tasty food or host top-notch food trucks!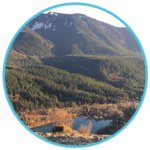 You know how much we love hiking in the PNW! Check out our #Bartrails suggestions on Instagram! You'll find a ton of great hikes in the area that you and Dad can enjoy! Whether you're a beginner looking for an easy hike like Discovery Park or an ambitious adventurer looking for a great view like Rattlesnake Ledge, getting outdoors is a great way to spend a sunny day! Just make sure to check trail statuses before you go!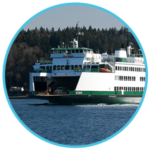 Take a ferry ride! Living in a place that has maritime public transit can be taken for granted. If your Dad isn't from the area, take him to Bremerton or Bainbridge via the ferry!

Whether it's just a there and back, a day trip or an overnight, it's the voyage itself that's the important part.